PATEK PHILIPPE BOUTIQUE AT ICONSIAM BY PMT THE HOUR GLASS
Thailand's Largest Patek Philippe Boutique
Where the timelessness of the aesthetic appeal and technical perfection lies at heart of every element.
PATEK PHILIPPE BOUTIQUE
ICONSIAM
299 ICONSIAM, Unit LG-02, LG Floor
Charoennakhon Road, Khlong Ton Sai Khlongsan
Bangkok 10600
Monday to Sunday:
11.00 hrs - 19.00 hrs
get directions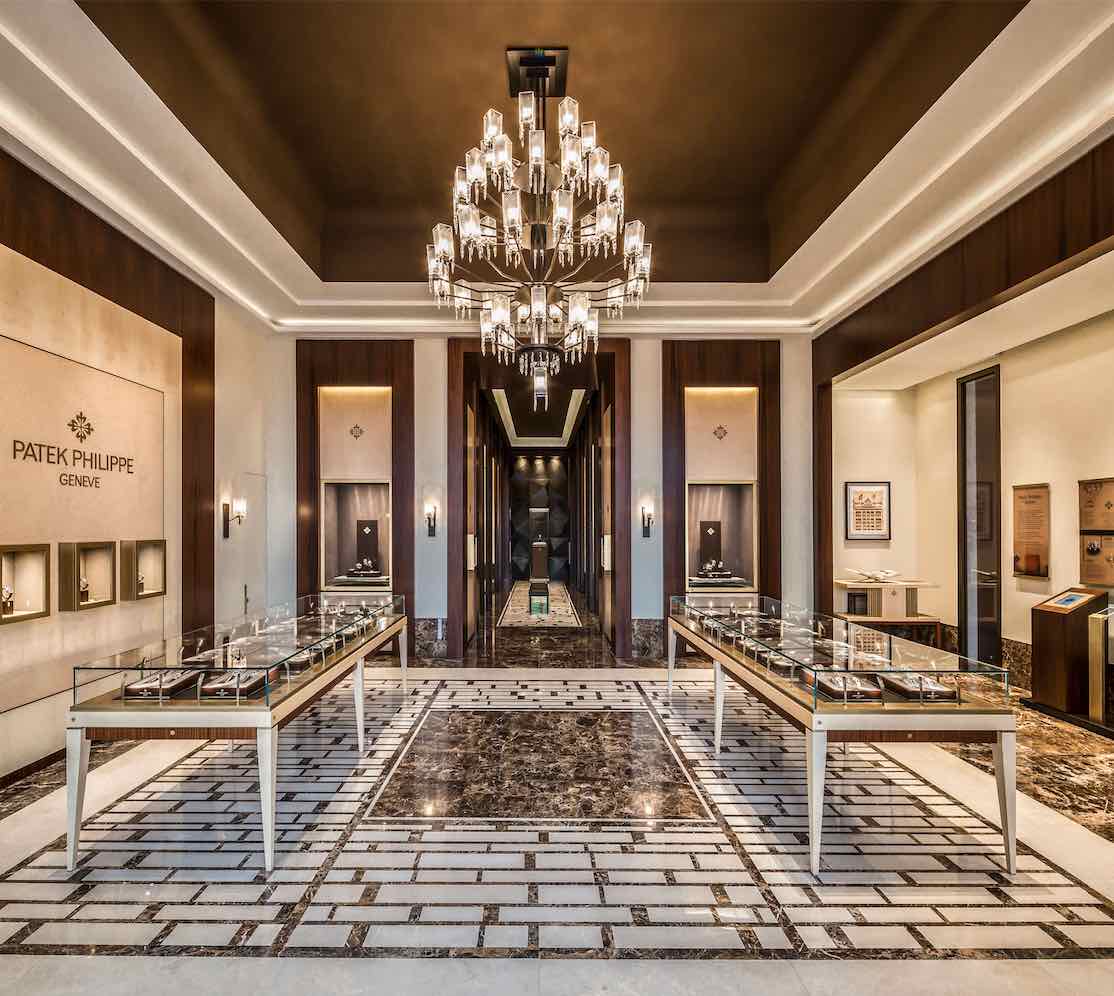 Boutique curated by the high luxury
watchmaking heritage and craftmanship
Covering the vast expanse of 223 square meter or 2,400.35 square feet, every detail of the boutique is meticulously conceptualized and curated to present the brand's rich history, philosophy, and values. With the prime location on the bank of Thailand's Majestic River of Kings in Bangkok, the boutique warmly welcomes all who love this iconic brand into its unique horological sphere where Patek Philippe's exclusive works of high craftmanship and long heritage are displayed.
Inspired architecture driven by the pursuit of perfection. 
Every of the boutique's architectural detail is designed to embrace the brand's aesthetic quality and to offer customers with the unique, sophisticated experience in its luxurious environment. Artfully laid under the boutique's 5-meter ceiling graced with Baccarat-crystal chandeliers are an impressive internal façade with an animated screen wall at the VIP drop off area, a comfortable library lounge offering an immersive read into Patek Philippe's exclusive world of watchmaking, and the Solo Highlight showcase specially rendered in France for this boutique to display some of the finest timepieces in the world.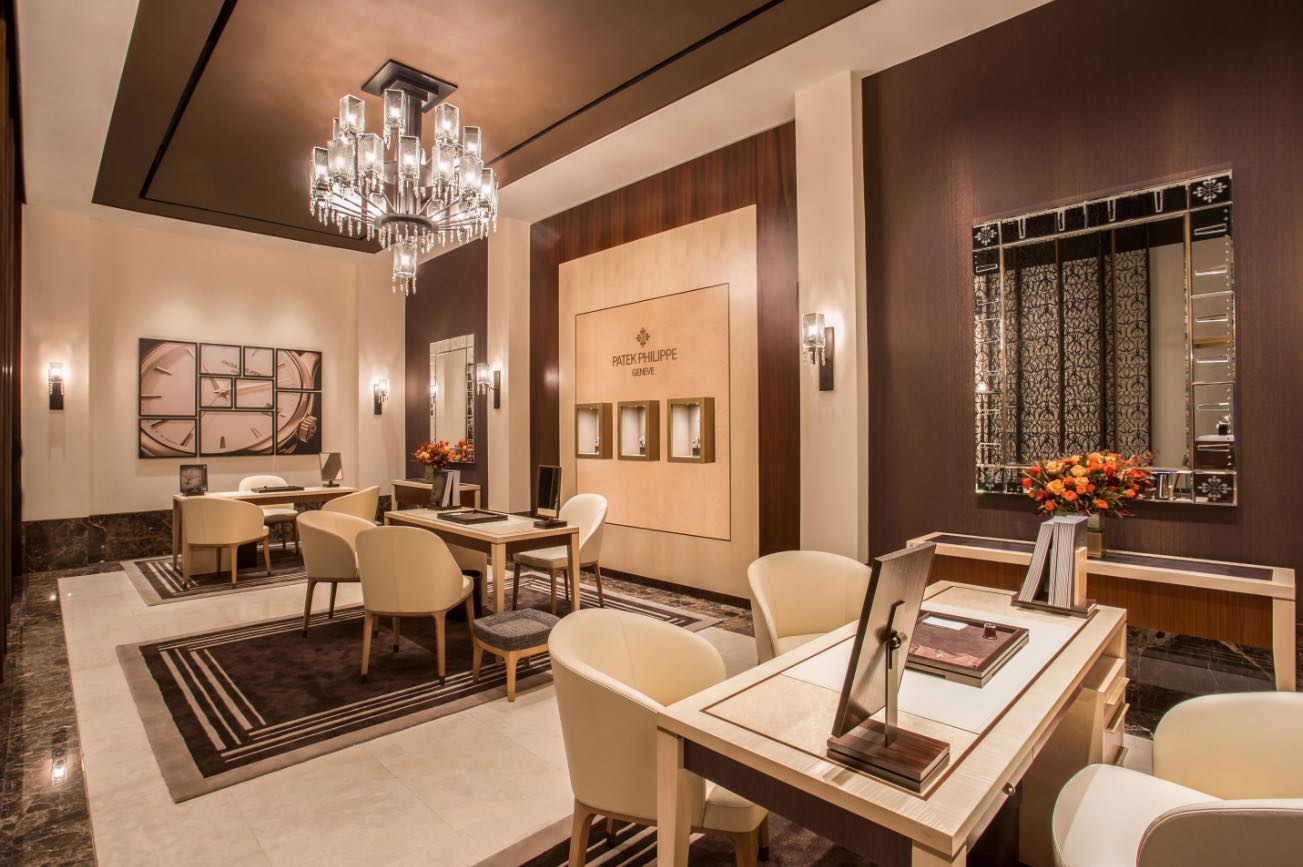 ---