L&Jr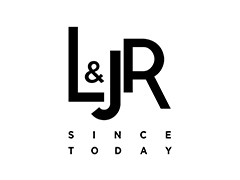 L&Jr was created to bring people modern, sophisticated and affordable timepieces.
After many years spent in the high-end watch industry, the three founders, Philippe Cros, Jorg Hysek Jr. and Lionel Ladoire are combining their experience and skills and introducing these new creations.
A new approach to the Swiss watch industry, made for today's world.
The product of bold ideas, long discussion and intense collaboration, L&Jr is a thoroughly modern brand, driven by its founders' shared desire to take a new approach to Swiss watchmaking – an approach designed for today's world. A world where watches don't merely tell time but speak volumes about their owners' style and attitude. A fast-paced world that nevertheless values long-lasting quality.
At the core of the brand lies the founders' conviction that the owner of the watch – the wearer and user –should be at the heart of every idea. A principle that they have successfully translated into strong design, allied to high Swiss quality and great value for money – a sophisticated and contemporary definition of luxury.
---