Specialist Picks • 01 May 2019
Longines Equestrian Collection
---
A Long Standing Relationship
Human have worked with horses for millennia. We have bonded with them, trekked with them, fought along side them. They have played a major role in crafting the world we now live in – its food, its infrastructure, its layout. So, it makes sense that events exist to honour the graceful equine form, and the truly special relationship that humans and horses have shared and continue to share. More pressingly, no matter what the equestrian event, there is a Longines watch to match.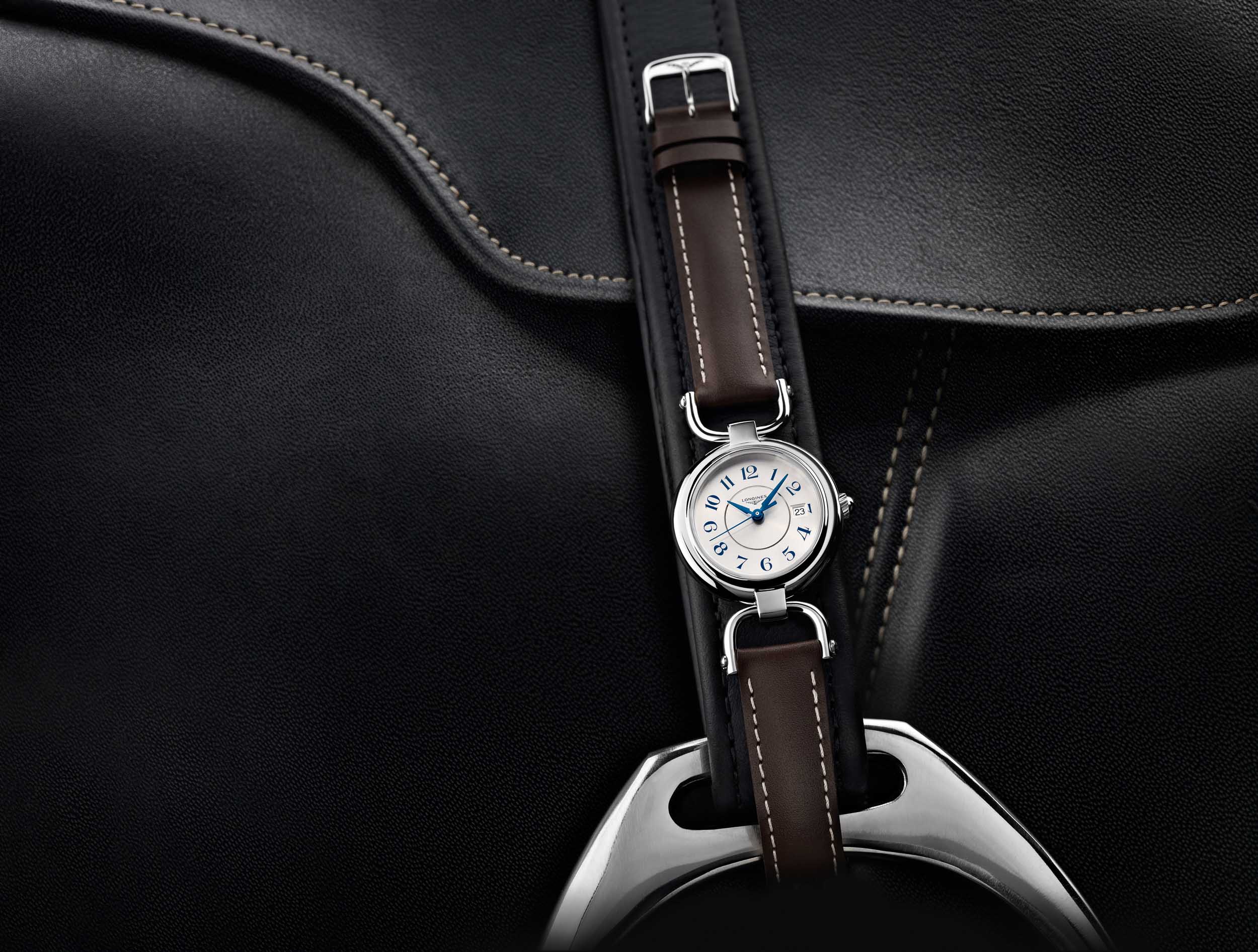 Beginning in 1878, when the brand first engraved a chronograph with a jockey and his mount, Longines have a long-standing relationship with the equestrian world. The broad range of their current involvement in industry, where they sponsor show-jumping, flat racing, endurance, driving, dressage and eventing competitions is reflected in the many styles available in their Equestrian Collection. Stables of choice abound when it comes to this historic collection, so we have come up with some helpful suggestions to help you along your way. Whatever your event, there is a Longines Equestrian watch for it.
Jumping Through Hoops
Last month's Longines FEI Jumping World Cup Finals in Gothenburg, Sweden, were an equestrian lover's delight. The apex of human and equine artistry was put on display, with the elite jumpers showcasing elegance, emotion and unison. The official watch of this event was the Longines HydroConquest – a watch similarly dedicated to that fine balance between sportsmanship and artistic excellence. Available in six different executions, the featured HydroConquest model – part of the wider Longines Sport Collection – showcases its stunning sunray blue coloured dial in a 41mm, stainless steel and ceramic case. This cheerful elegance is complemented by the watch's stainless steel bracelet, which is complete with a double safety folding clasp and integrated diving extension.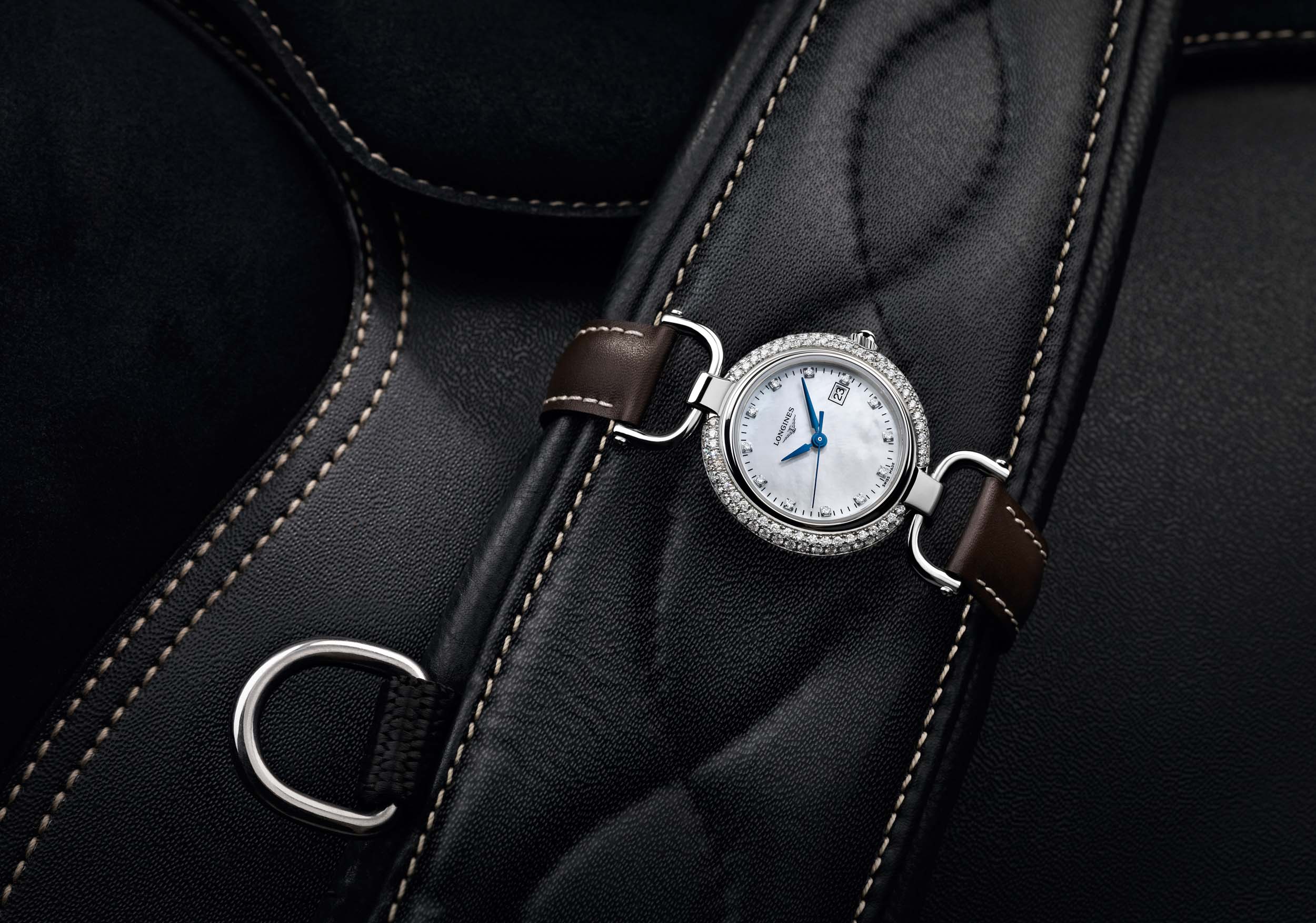 Much like a good horse/rider jumping pair, the HydroConquest's aesthetic features do not come as an expense to its functionality. An automatic movement complete with the date, hours, minutes and seconds comes courtesy of the watch's automatic movement, which beats at 25,200 vibrations per hour, for a power reserve of 64 hours. Delivering the essence of showjumping in its graceful unison of functionality and beauty, the Longines HydroConquest made a fine partner to the 2019 Longines FEI Jumping World Cup Finals. Indeed, it would make an even finer partner for your wrist.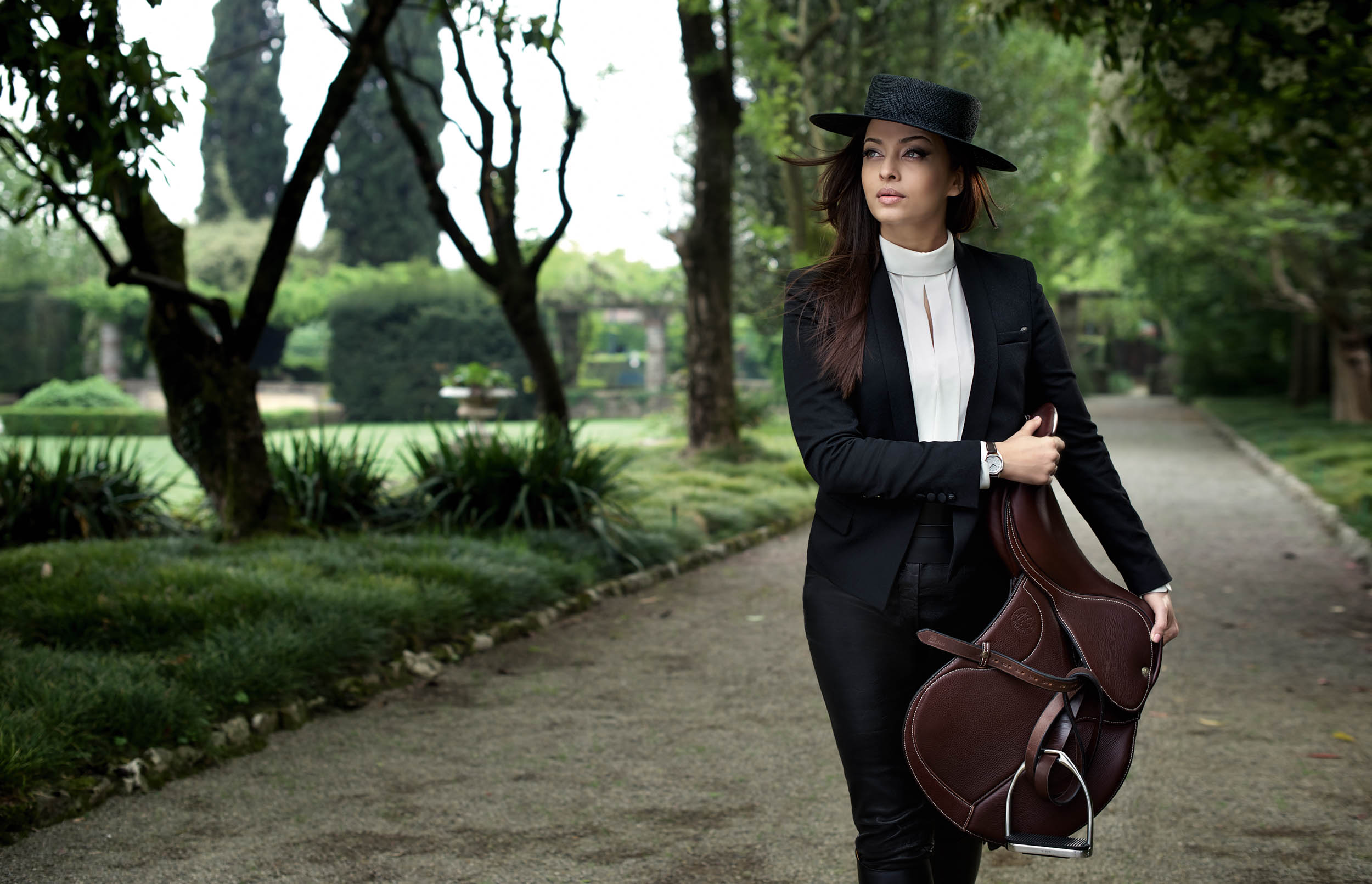 Dress(ag)ed to Impress:
However, if you are looking for something more strictly from the Equestrian Collection, then why not look for inspiration to the event that celebrates these very aesthetics? Buttery leather, clasps, buckles and glamour are paramount to dressage. The Longines Equestrian Collection reflects the aesthetic imagery and stylish functionality of these elements, with the grand size of this Collection leaving enough room for any taste, whilst still staying true to theme.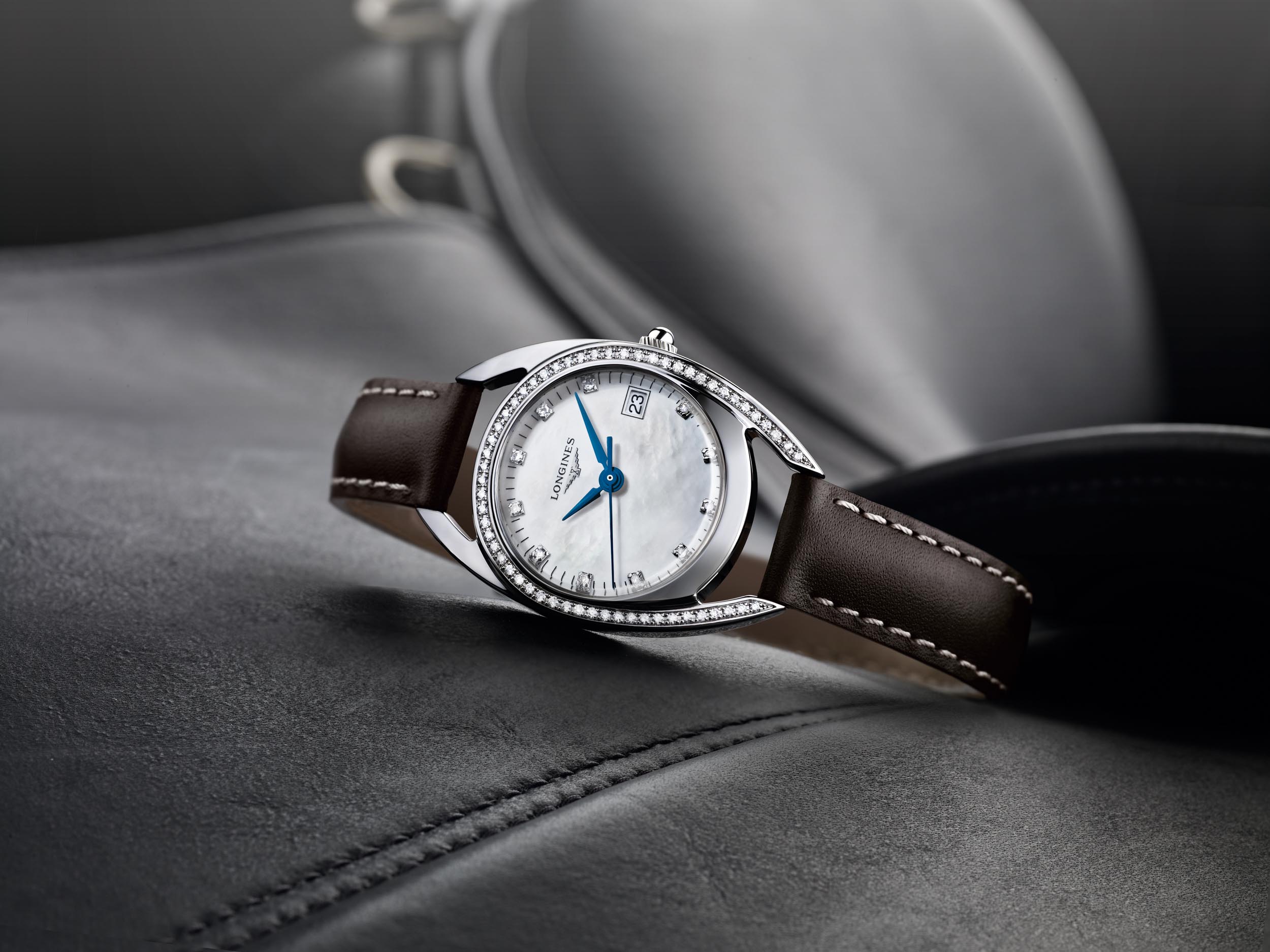 Dressage is a discipline of horsemanship often pursued solely for mastery, defined by the International Equestrian Federation as a "the highest expression of horse training." Horse and rider are expected to perform a series of predetermined movements from memory, with the best dressage competitors making this look both elegant and effortless. It therefore makes sense that the Longines Equestrian Collection draws inspiration from both the beautiful imagery of equestrian events, as well as the discipline, art and hard work behind them. The Equestrian L6.137.0.87.2 model epitomises this coalescence between beauty and functionality. Through two intersecting horseshoe shapes, this wristwatch is its own equine Venn diagram, with the shared features between practicality and sheer gorgeousness finding common ground in the watch's 30mm case.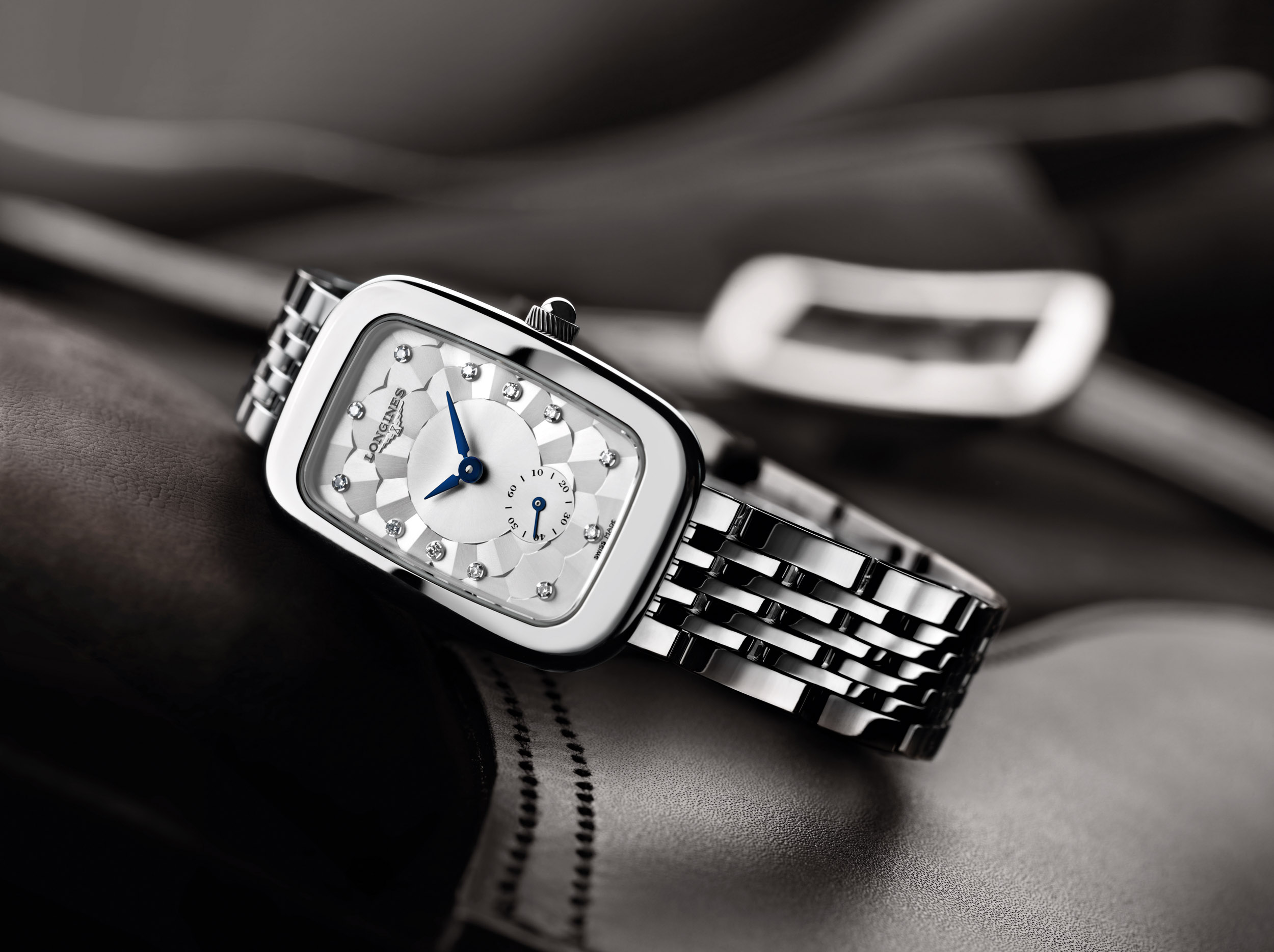 The stainless steel case frames the watch in two halves, with two horse shoes encasing the watch face and linking it to the brown leather bracelet. The overlaying half of this casing is set with 61 Top Wesselton IF-VVS diamonds, for a total of 0.359 carats. This beautiful casing expertly performs its task of framing its partner: the white mother-of-pearl dial. Exquisitely set blued steel hands and diamond hour markers show off the hard work of the watch's Calibre L152 quartz movement. The Equestrian L6.137.0.87.2 is able to perform all the date, hour, minute and seconds of tricks you could want –elegantly and effortlessly.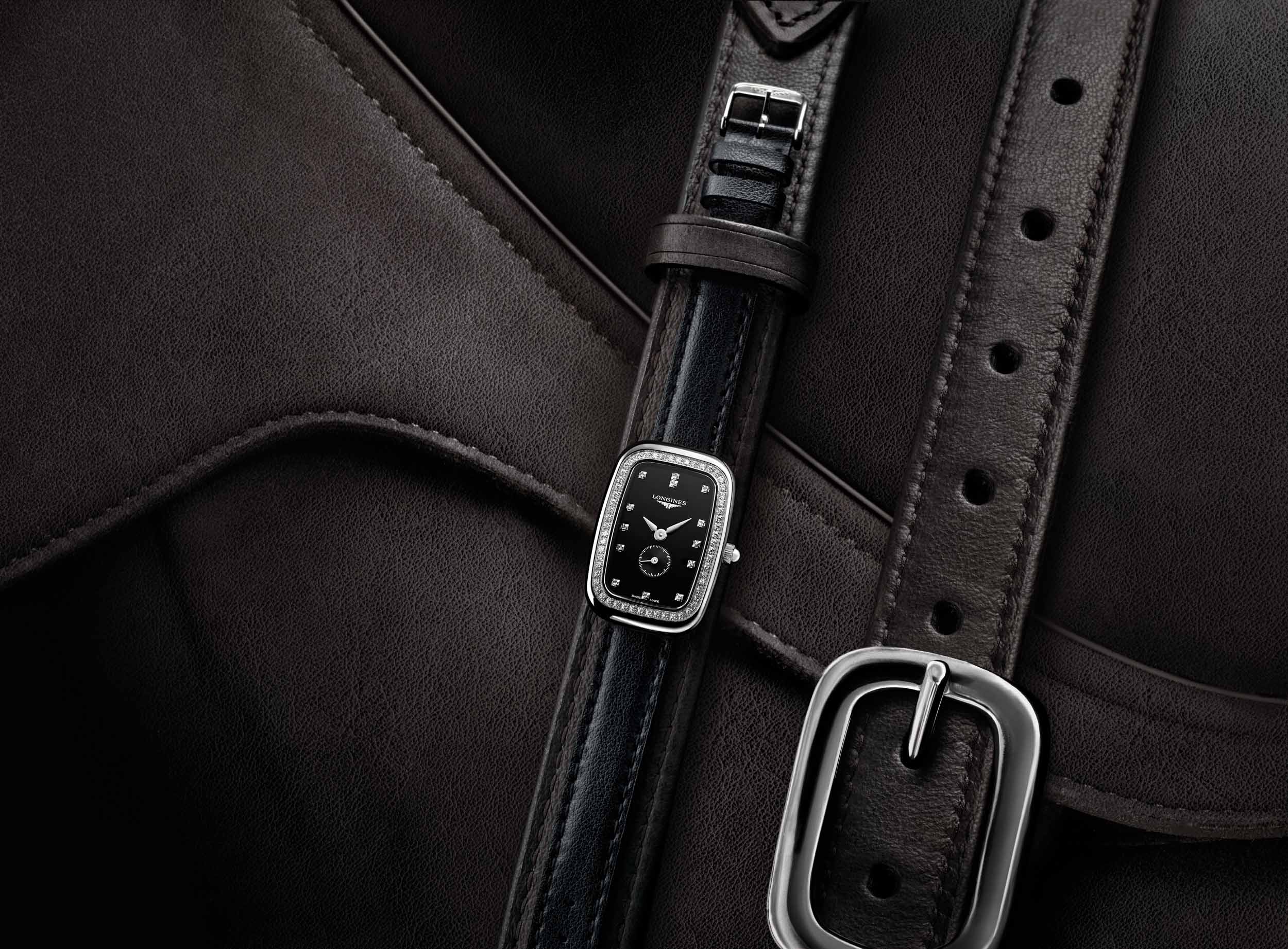 Racing Ahead:
If timing is the end game, then the Longines Equestrian Collection's stopwatches are your clear winner. Smart, historic and stylish, these chronograph models take the aesthetic and functional heritage of the equestrian world and make it wearable for the 21st century racegoer. The stunning simplicity of the L7.031.8.11.1 model is a particularly striking unison between past and present, and not only when it comes to the ticking of its mechanical movement. Its 55mm, 18 karat pink gold case reveals a polished white lacquer dial, complete with blued steel hands and painted Roman numeral hour markers. In terms of the nitty gritty, this stopwatch sports hour, minutes and second functions courtesy of a single-push piece, Calibre L790 chronograph movement.Longines are bringing stopwatches back into vogue, with their models a fantastic way to take your spectatorship to the next level.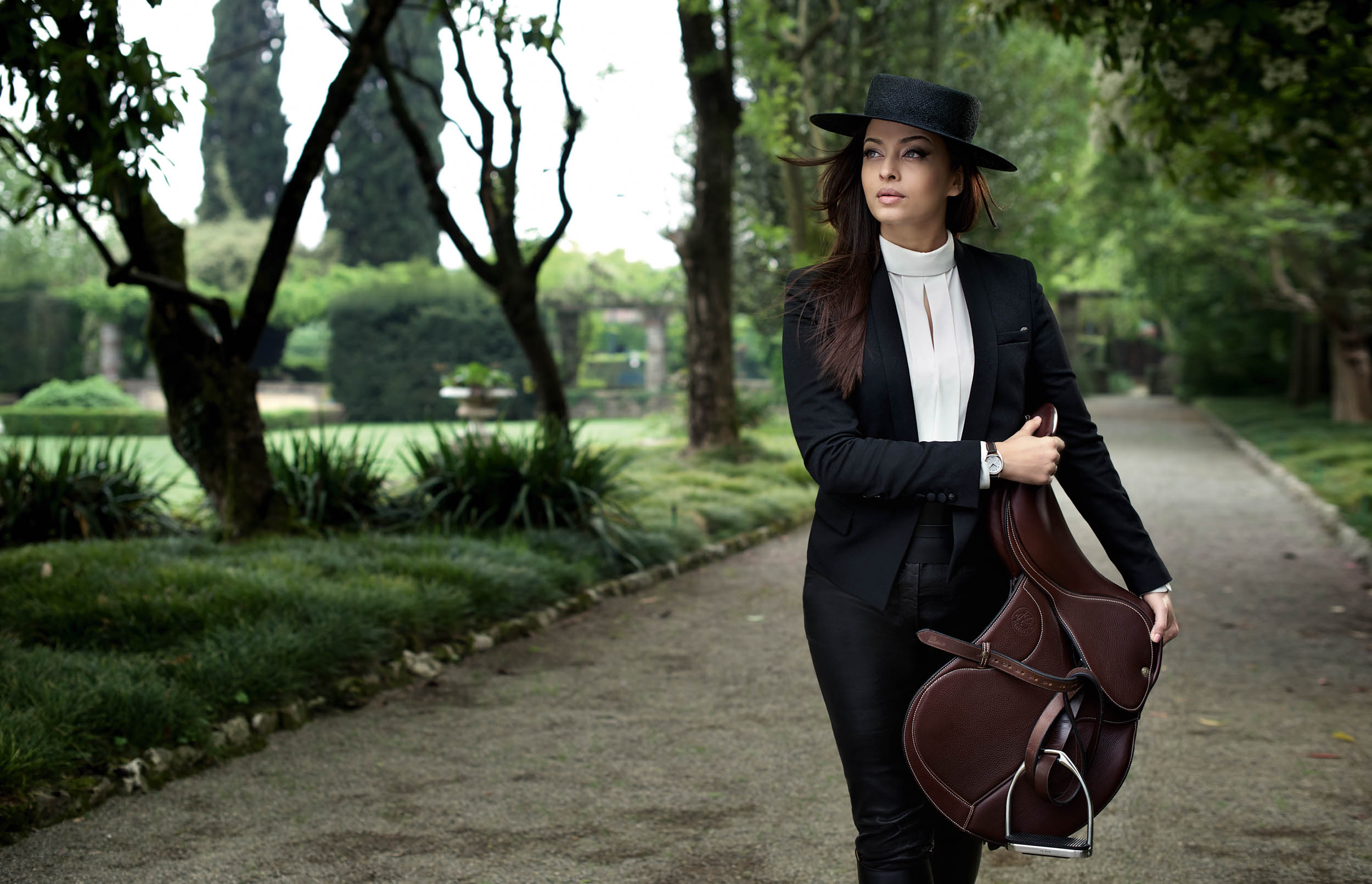 Yay or Neigh
So, whatever your preferred equestrian occasion, Longines' wide array of inspired timepieces are sure to match the event description. In a competitive scene, they jump over hurdles, exude elegance and race to innovate – traits that are, perhaps, another result of their strong relationship with the equestrian world.