Collector's Guides • 10 Jul 2018
Modern Artisans of Time Part 3: | Into the 21st Century
---
In the final part of this series, we look at the watchmakers who have come onto the scene since the turn of the millenium, how the Internet age has impacted the independent watchmaking industry, and what the future holds for independent and artisanal watchmaking. Part 2 of the trilogy can be found here.
On the foundations laid down by the likes of George Daniels, Vincent Calabrese, Svend Andersen, and Philippe Dufour, independent watchmakers today enjoy far greater acceptance and recognition than their predecessors. With organisations such as AHCI firmly established, many have the opportunity to showcase their work to clients at shows such as Baselworld, firmly establishing a base of patrons, followers and fans. They have also used their own successes to support the new generation of watchmakers in various other ways. Philippe Dufour, Vianney Halter, Felix Baumgartner (of Urwerk), Robert Greubel and Stephen Forsey (of Greubel Forsey) established the Time Aeon Foundation in 2005 with an aim to preserve watchmaking heritage and pass on skills to a new generation of watchmakers. Since 2015, Francois-Paul Journe and the Fondation de la Haute Horlogerie (FHH) run an annual F.P. Journe-FHH Young Talent Competition, aimed at watchmaking apprentices and recent graduates between 18 and 30 years old, and is judged on technical complexity, design and finishing, originality, and quality of craftsmanship. Meanwhile, the legacy of George Daniels lives on in many forms: in his will, Daniels bequeathed his remaining watches to be auctioned, and the proceeds used to establish the Daniels Education Trust to assist those pursuing careers in horology, civil engineering, and medicine.
The Daniels Method, on the other hand, lives on through his protege, Roger W. Smith. Inspired by a lecture delivered by George Daniels in 1987, Roger Smith began building his first watch using the Daniels Method. This initial project would consume the next 18 months of his time; yet when it was presented to Daniels, the great man rejected the piece for poor construction and finishing. Undeterred, he made a second piece over the next year, changing the design completely. Upon completion, he found that while his skills had refined considerably, the resulting watch saw great inconsistencies in the quality of the parts and in finish. Smith repeated this process over the next five years, amassing more than 10,000 man hours, until he completed a watch that he considered satisfactory. When presented to his mentor, Daniels applauded Smith's workmanship, but commented that the design needed further work. However, Daniels offered Smith a role to work with him, and together they would start the Millennium project a year later, consisting of 50 pieces featuring ETA Co-Axial ebauche movements. During his tutelage under Daniels, Smith refined his engine turning skills. Despite being judged harshly at first, Daniels eventually commended his protege's abilities, noting that Roger and his engine turning was better than any of Breguet's in their heyday.
In many respects, Smith's rather passive personality was a perfect complement to Daniel's more imposing nature. Smith would continue to work with Daniels on the creation of the Anniversary watches: the only series production Daniels watch that would feature a Daniels movement. The inclusion of Smith's single wheel co-axial into the movement was not only testament to Daniels' recognition of Smith's skills, but also symbolic in the sense of the master handing over to his protege. With Daniels' passing in 2011, Smith would end up completing the series, with Daniels' equipment and brand bequeathed to him, with the proceeds of this series going to the Daniels' educational trust. Smith's own Series 1 to 4, released from 2015 onwards, would cement his own position as an artisanal watchmaker. The watches feature further refined versions of his single wheel co-axial; the extraordinary performance of Smith's own movements is reflected in his offering decade-long service intervals and unparalleled long term accuracy. With the exception of the Open Dial watches, all of Smith's work feature his exquisite engine-turned dials.
Also known for his highly finished dials, Kari Voutilainen has been instrumental in continuing to promote exceptional hand finishing in haute horology, a requirement introduced by Philippe Dufour. A member of the AHCI, the Finn worked at Michel Parmigiani, as a restorer of pocket watch movements. Most were tourbillon movements made for chronometer competitions, from the observatory chronometer competition days of the 1940s to 1970s. Of his work at Parmigiani, Voutilainen said in an interview with Hodinkee: "My job was to refresh them so they would run well, but also so that they would look good. The [finishing] was only functional because for chronometer competitions there was no need for them to look nice."
In 2003, Urban Jurgensen (UJS) developed an initial prototype of a pivoted detent escapement in a wristwatch. 8 years of development later, UJS would not only make such a watch, but also pass all the relevant tests, including the COSC and Chronofiable. Derek Pratt and Peter Baumberger, sadly, passed away before they could see the watch completed; UJS recruited the 'best talent' available at the time to finish the prototypes – one of those watchmakers would include Kari Voutilainen. In the same year, Voutilainen also made the Vingt-8 wristwatch, featuring a movement based on his interpretation of Breguet's Echappement Naturel. Choosing to specialise in highly finished dials, in 2014, Voutilainen purchased a dial factory specialising in guilloche, and renamed it Comblemine. He is one of very few independent watchmakers to own an in-house dial factory, and has helped provide his peers with a reliable source of high quality guilloche dials for their own pieces.
Of watchmakers under the age of 35, one of the most notable brands would certainly include Akrivia. Its founder, Rexhep Rexhepi, first apprenticed at Patek Philippe from age 14, where he underwent detailed training in various trades. On completion of the apprenticeship, he was asked to work in one specific area in his full employment. Monotony did not suit, and he moved on to work for Francois-Paul Journe, where he was able to resume working in different trades, and make watches from start to finish. In 2012, he began Akrivia, creating watches focussing on various complications. Best known for his work on tourbillons, the brand has expanded to include chiming jump hours and regulators; all their watches are exceptionally finished. His younger brother, Xhevdet, also a former Patek Philippe apprentice, joined the brand in 2016, after graduating from the Watchmaking School of Geneva. The brothers insist on hand finishing a range of parts from dials to hands; the labour intensive nature of these processes is best illustrated in the matte hammered finishes that feature in different parts of their various watches. Inspired by Japanese ironware, the process starts with a piece of tempered steel ground to give a very specific, using the slightly rounded but microscopically pointed end to strike the dial at precisely 90 degrees to give a very consistent finish; each hand driven indent is less than one-tenth of a millimetre deep. Like George Daniels and Roger Smith, Rexhep maintains an exceptionally high quality standard, and keeps only perfect dials; a completely error free dial usually takes four days to complete. This focus on exceptional finishing is equally applicable to all other aspects of Akrivia watches.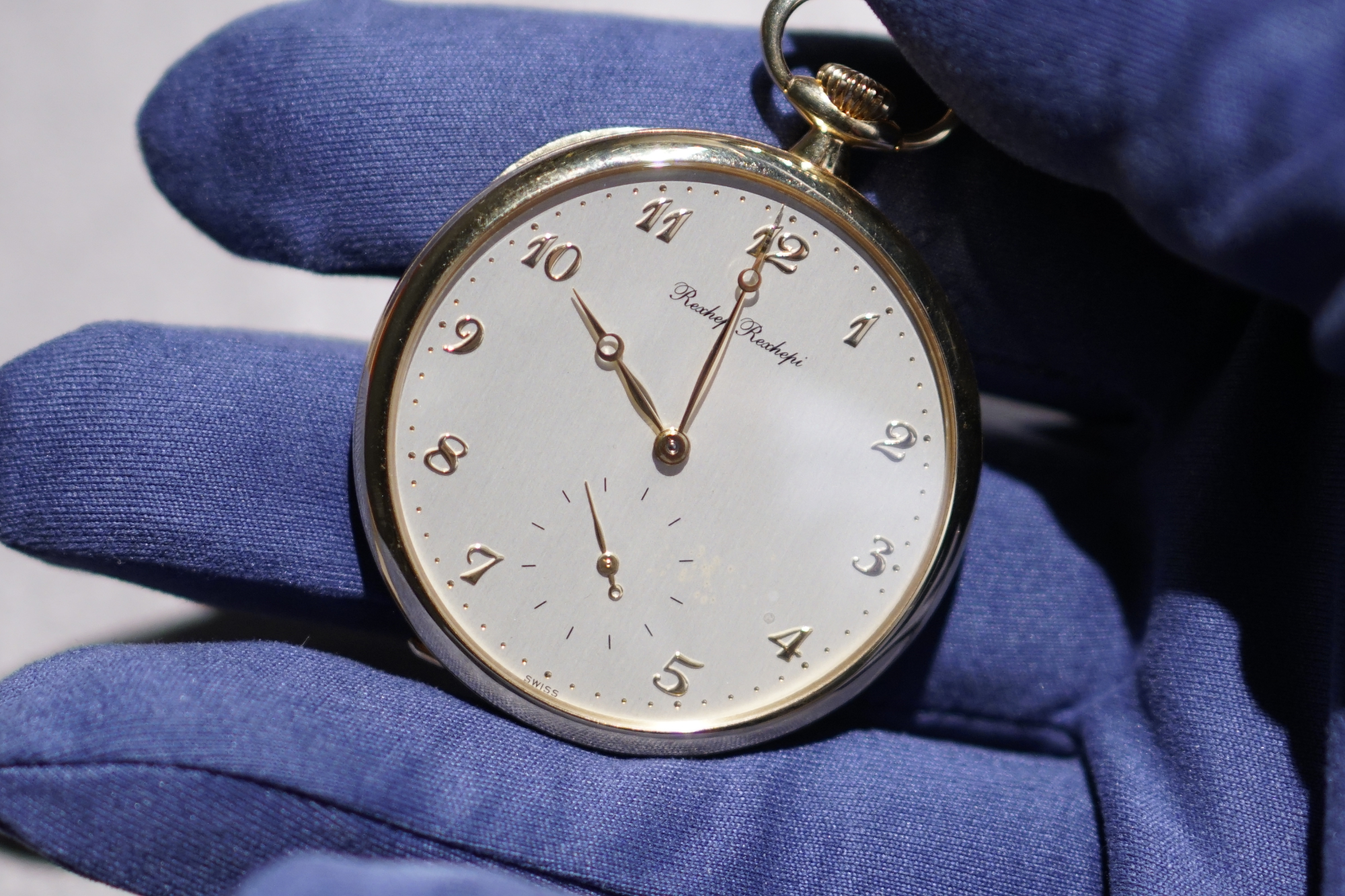 The introduction of social media in the past decade have made the independent watchmaking movement spread globally at a much faster rate and growing scale. Instagram, for one, has made it easier for watchmakers to connect with potential customers and enthusiasts. In recent years, crowdfunding has made it possible to access much needed capital from a wide base of customers with relative ease and a much shorter period of time. The Rexhepi brothers, and this generation of watchmakers, rely heavily on personal interactions via social media to attract and maintain interest in their work; their posts are a mix of lighthearted updates, technical insights, and everything in between.
Artisanal watchmaking, in a way, has come back to its roots. The pursuit of perfection, in the days of Breguet, was one of precision, with design and finishing adding elegance to a utilitarian tool. Today, with quartz movements, computers, smartphones and other electronic devices, time-keeping and time-telling are so commonplace, watches have become a statement item – a form of wearable art. Watches have become a form of self-expression, for both the watchmaker and the watch-wearer. For artisanal independent watchmakers, their pursuit of perfection is no longer merely technically focussed – their pieces are embodiments of their own highest exacting personal standards and a reflection of their own styles and tastes. With the Internet and social media, the relationship between maker and wearer can thus now be closer than ever. In this respect, the renaissance of artisanal watchmaking is far from over – in fact, this may well be only the beginning of its revival.
Tags: