Established in 1997, URWERK is recognized as one of the forerunners of the new wave called "Nouvelle Horlogerie".

Producing just 150 watches a year, Urwerk sees itself as a craftsman's studio where traditional expertise co-exists with avant-garde styling.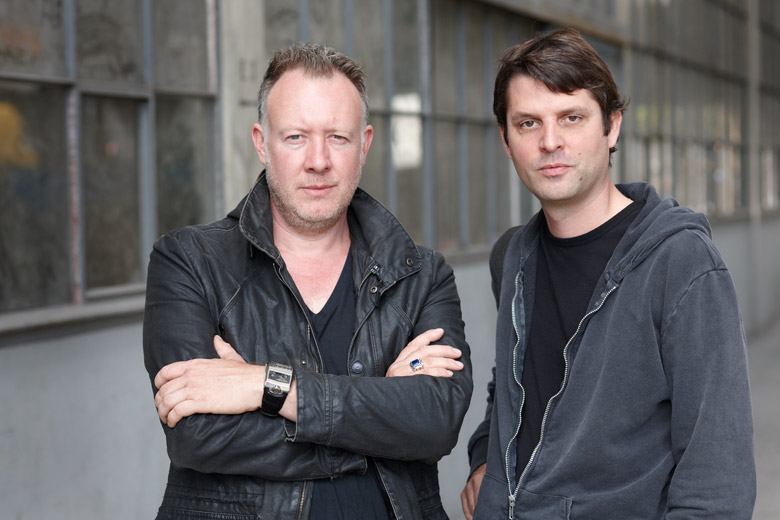 FOUNDERS
United by their common passion for measuring and portraying time, Felix Baumgartner (co-founder and master watchmaker) and Martin Frei (co-founder and chief designer) founded URWERK in 1997 and presented their first timepiece with the AHCI at Baselworld the same year.
INNOVATION: AMC
URWERK has designed and is producing the very first master-slave clock and wristwatch – an atomic clock, duplicates all of the functions of Breguet's most advanced sympathique clocks in one device: it winds, sets and regulates an URWERK watch, which rests in a cradle in the case of the atomic clock itself.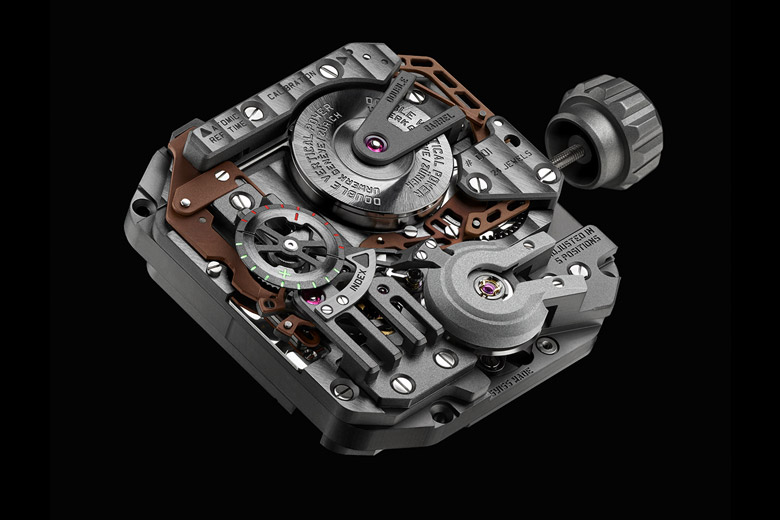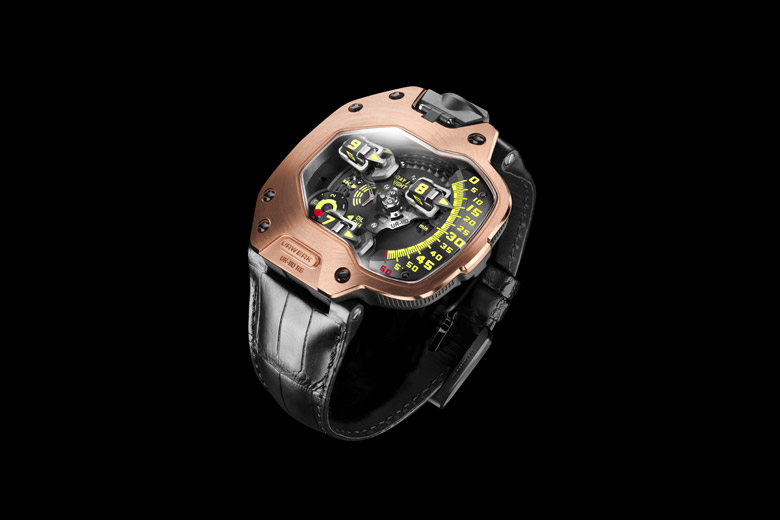 The UR-110 continues URWERK's radical tradition of telling the time using orbiting satellite complications.
One of the challenges posed by this complication is working out the optimal architecture for supporting the central carousel and the rotating hour modules. Instead of ball bearings, a fixed axis runs the full height of the watch, providing maximum rigidity and minimum play, allowing the complication to be perfectly balanced on this axis.
---