New Watch! • 27 Jan 2019
Exploring the Cosmos with Girard-Perregaux
---
Girard-Perregaux's Bridges collection encompasses the brand's most impressive horological masterpieces, like the Minute Repeater Tri-Axial Tourbillon, Constant Escapement L.M., and La Esmeralda. Quite possibly the shining star of their offerings presented at the SIHH in 2019 is the latest addition to this breathtaking line of watches, the Cosmos. This novelty model centres on the theme of "Earth to Sky," combining three unique complications: a tourbillon, sky chart, and world time function.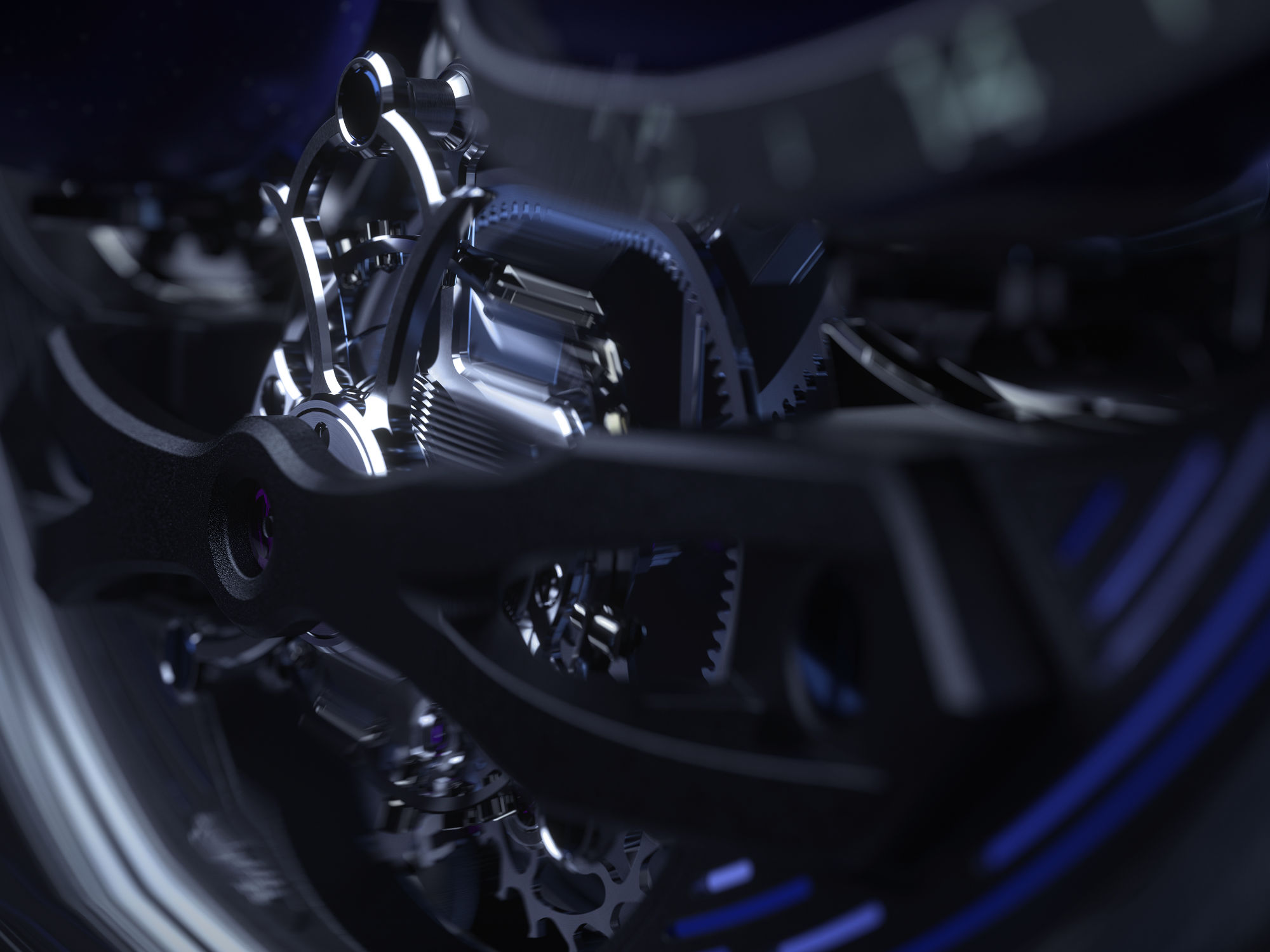 The design of the Bridges Cosmos is comprised of four subdials, three of which showcase the complications. First, there is a traditional watch face displaying local time at the twelve-o'clock position. At the six-o'clock position, you will find the watch's tourbillon regulating organ, which spins beneath a large black PVD-treated titanium bridge. Then, symmetrically arranged opposite each other at the nine and three-o'clock positions, are two globes. The sphere at nine-o'clock displays the sky chart with zodiac star formations, which Girard-Perregaux can customize according to the owner's wishes. Finally, the globe at three-o'clock depicts the Earth with a 24-hour scale around the equator. This serves as both a day and night indicator and a dual time function.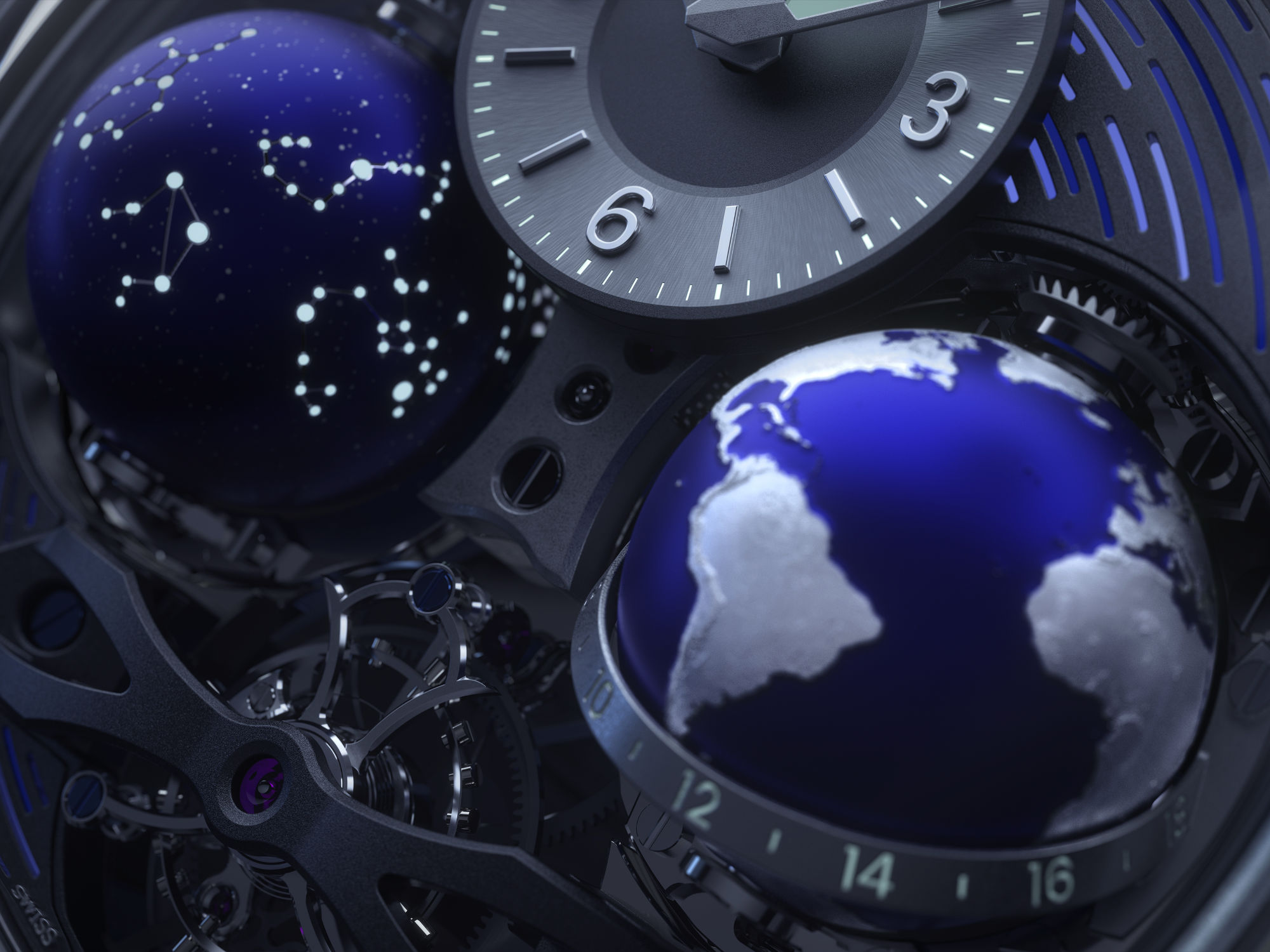 Inside, Girard-Perregaux's brand-new Manufacture Calibre GP09320-1098 manually wound movement powers the Bridges Cosmos. It boasts a 60-hour power reserve and 30 metres of water resistance. Notably, the model lacks a crown. Instead, the wearer can manually adjust the time and other indications on the back of the watch using four small adjustment keys.
Each of Cosmos' impressive complications are built to impress. The celestial map at nine-o'clock is laser-engraved on a blue-tinted titanium globe that rotates every 23 hours, 58 minutes, and 4 seconds to reflect the duration of a sidereal day. Every constellation is enhanced with luminescent hydroceramic. This allows them to glow in the dark just like the stars in the night sky. This map is coupled with the scale model of the Earth at three-o'clock, which is also made of titanium and laser engraved. The 24-hour scale along the equator not only functions as a day/night indicator but also provides a GMT reading.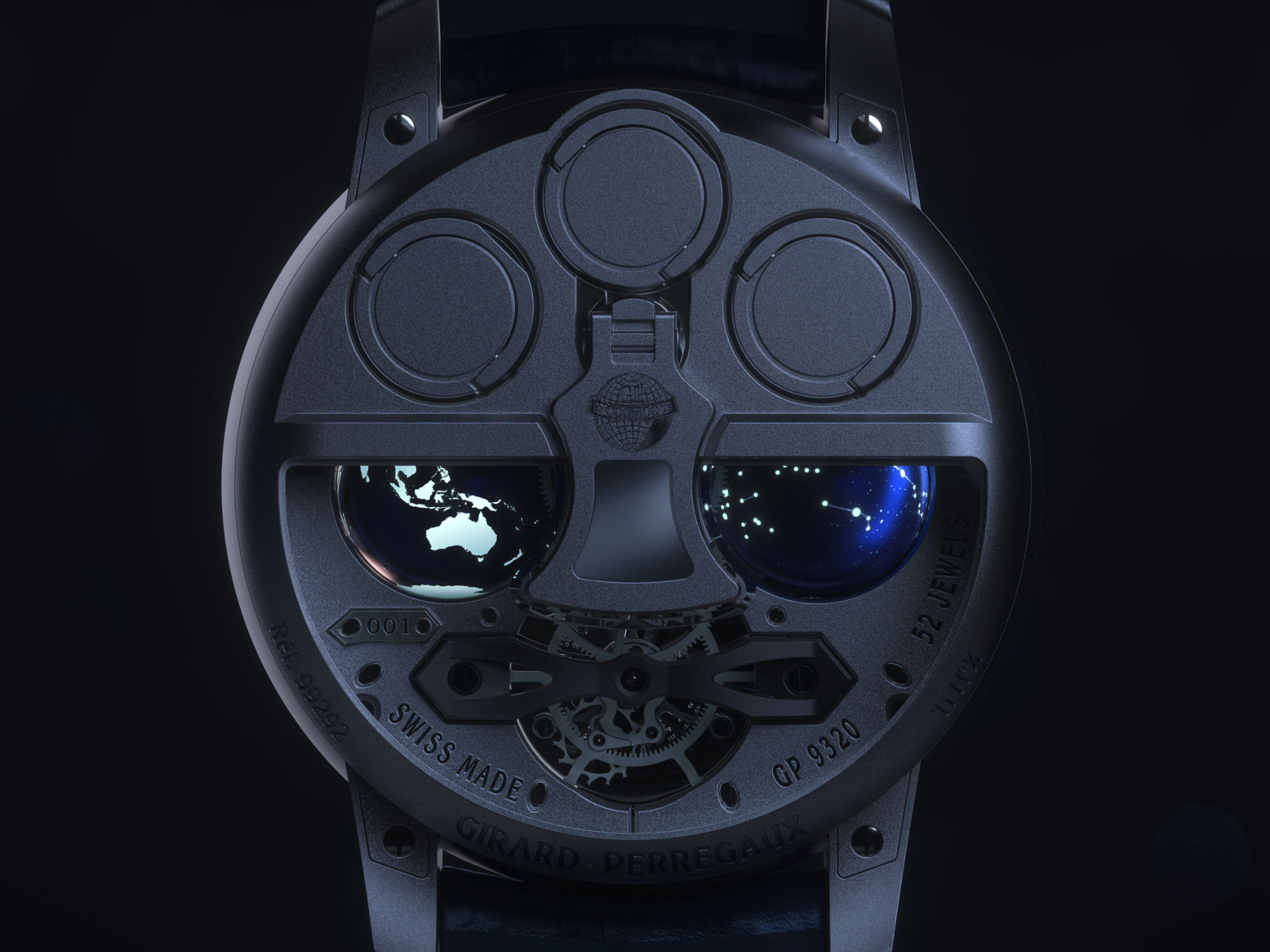 All of these breathtaking features are housed within an oversized 48mm case carved from bead-blasted titanium. For optimal display of each of the subdials, Girard-Perregaux has used a unique sapphire crystal to create a curved, chimney-type class that acts like a telescope. Each and every angle of this watch has been thoughtfully crafted with attention to form and utility. The result is a stunning work of art.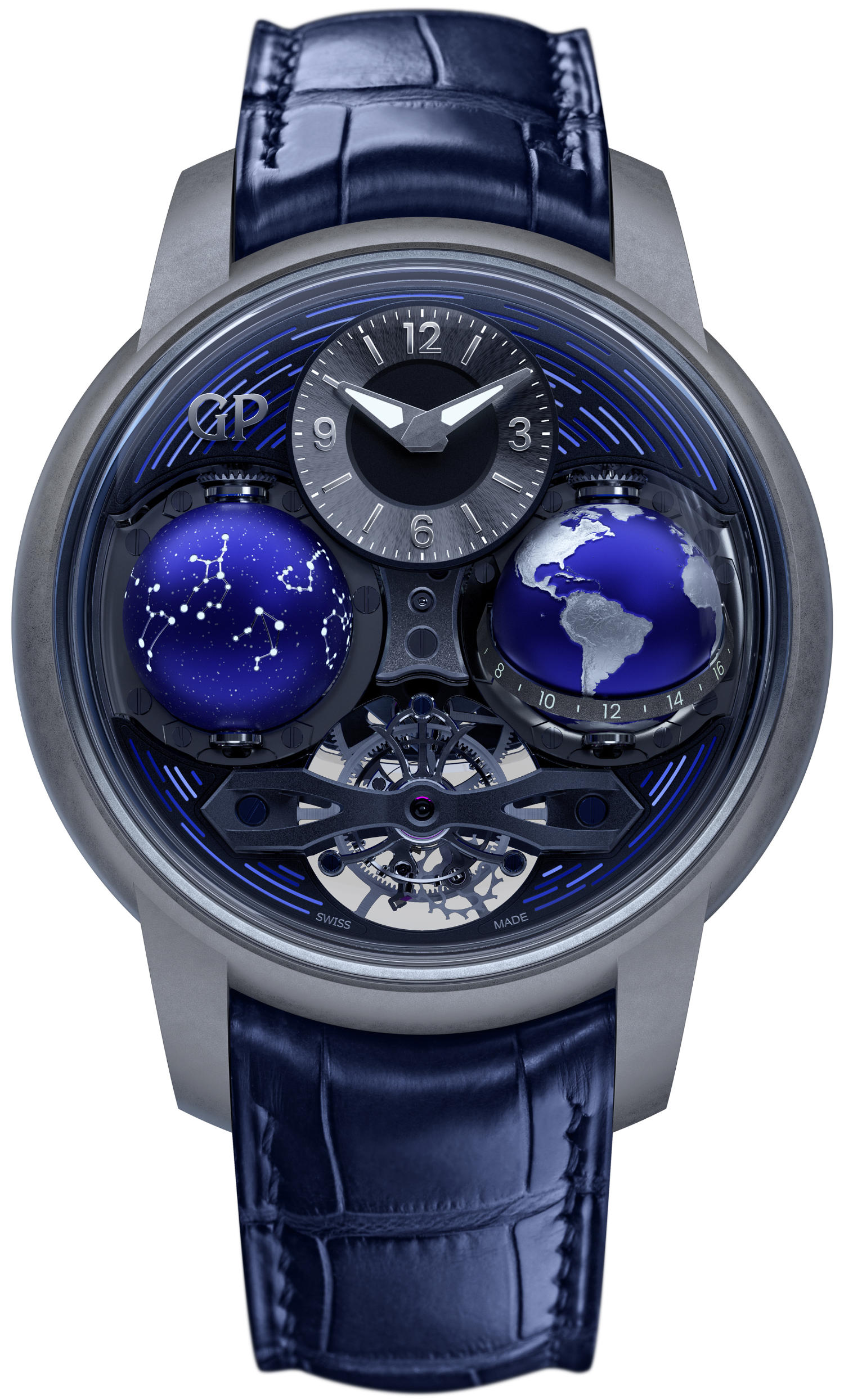 Subscribe to The Hour Glass
And stay up to date with the watchmaking world